"My eyes have always visioned color, pattern, and design-Art is my gift."

Meet the Owner - Julie Fleagle
I come from a mother with amazing artistic talent and a father with excellent mechanical skills. Luckily, I was born with both, giving me the perfect combination to grow to be an amazing custom picture framer. As long as I can remember I have been dreaming, designing, creating, and building. My curiosity was always nurtured and encouraged. Whatever my weird mind could come up with my hands could figure out how to bring it to life. My love of art carried me through the Visual and Performing Arts High School in Frederick, Md and through college at the Art Institute of Pittsburgh.
After returning home in the early 90's, I got a job at a big box craft store in the floral department. After a few weeks I asked to be transferred to another department saying, "I got art skills."
So, it began! I was officially a picture framer!
After a few years I fell in love and decided to move to the Harrisburg, PA area. I interviewed with the owner of Framers' Workshop, Craig Patton, who started me at Cedar Cliff location. It was a whirlwind beginning; I was under the watchful eyes of expert framers. I was open and excited about their knowledge from the beginning and quickly worked my way to Manager. That eventually led to Artworks in Mechanicsburg, where I took over as Manager and lead framer. I have made lifelong friends with both my co-workers and customers. Over my 20-year career I have framed baby photos, graduation photos and wedding photos. It is a great and rare thing to build such personal relationships with customers. Many I now call friends.
A few times over the years Craig asked me if I wanted to buy a frame shop in York. As a young mother focused on my two children, I knew I couldn't give my own shop the attention it would need. We carried on with a great team for a few more years at Artworks, until one day he asked one more time, "Do you want to buy a frame shop in York?"
"My children are now grown," I thought to myself. So, this time I said, "YES!"
Just like my whirlwind beginning with Framers' Workshop West, I was now the proud owner of Framers' Workshop York. It's a dream come true. In February 2019 I opened the doors of my own shop. The Patton's gave me the wings to fly, and I will be forever grateful.
I love what I do for a living and I believe it shows in every piece created with our customers. I look forward to seeing what inspires you and working with you for any of your framing needs.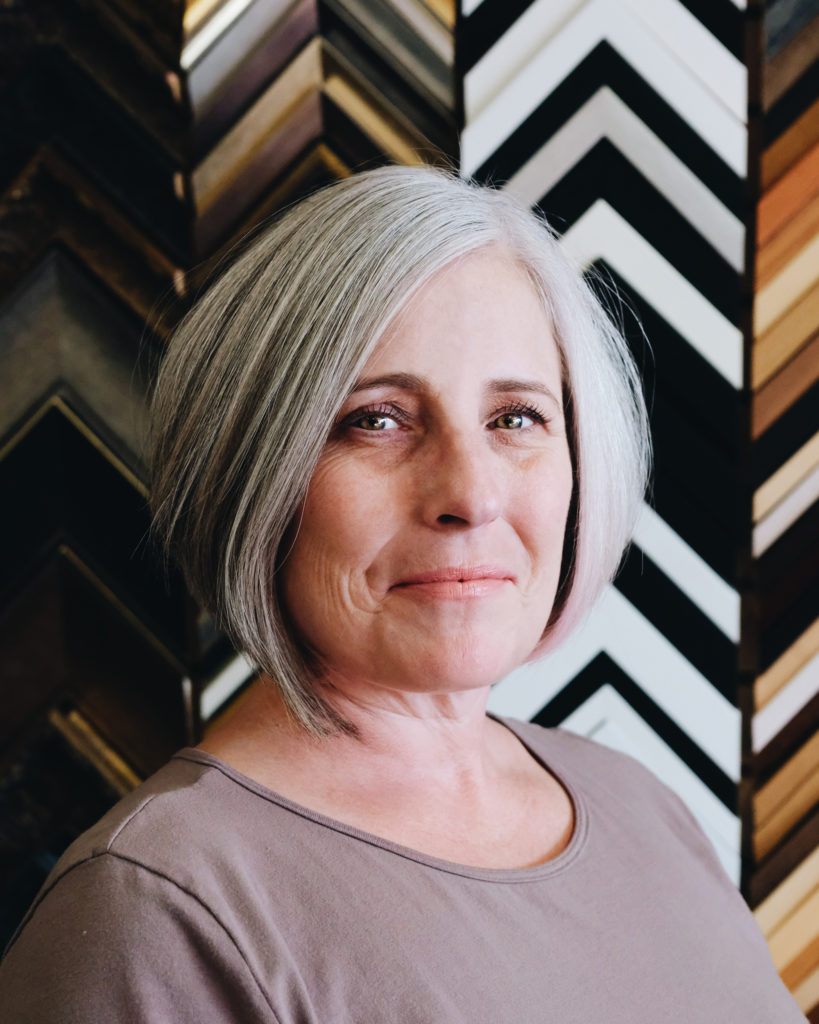 I'm Ed. I have been a resident of the South York area my entire life. Graduating from Dallastown and attending York College where I studied broadcasting and business management. I have been with Framers' Workshop of York from the beginning and in 1990 earned the designation of CPF, Certified Picture Framer. One of my great joys is knowing that the work we do can enrich your homes and offices, with the beauty of quality framing. It has been my pleasure to have worked with many talented co-workers and local artists over the years. I am thankful that my wife and I have four children and twelve grandchildren.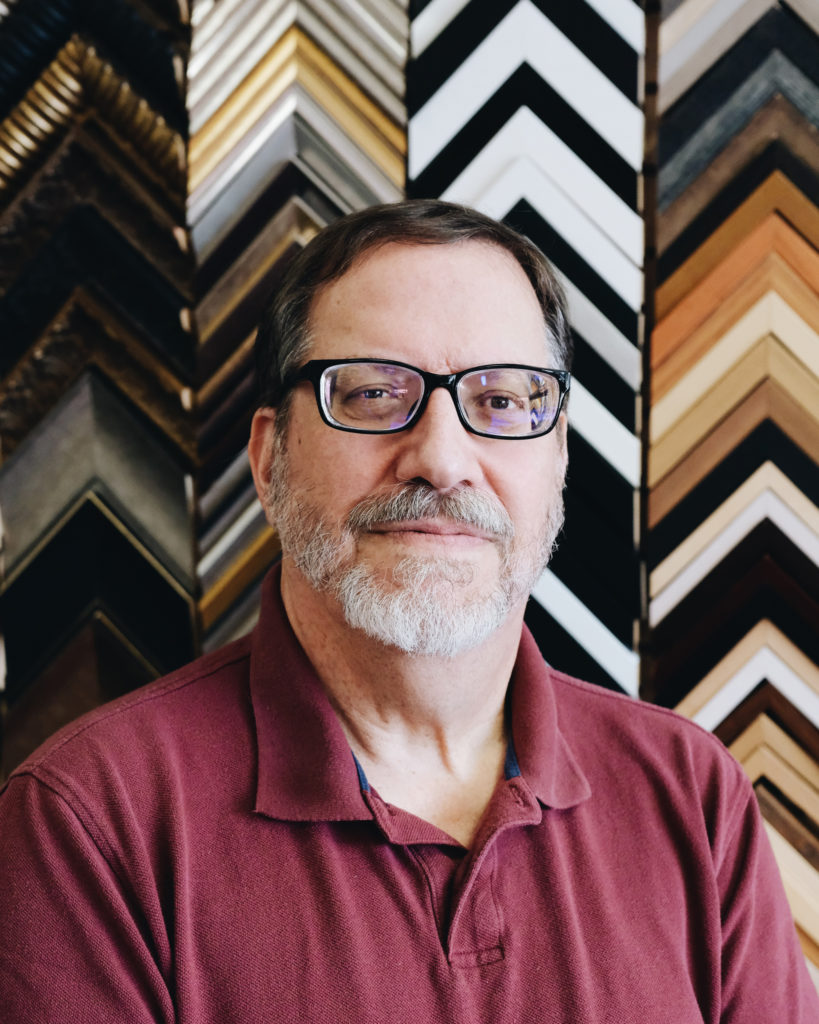 Hello. I'm Nathan. I'm a framer, photographer, ceramic artist, woodworker, all around DIYer and the newest member to the shop.
In my third year studying to be a civil engineer I decided to take a B&W film photography class. I couldn't get enough! After that semester I could no longer trudge through an engineering path I had little passion for. Long story short, I received a Bachelor of Arts from Southern Illinois University Edwardsville.
From there I moved to Denver, CO where my work took me to one of the largest framing manufacturers/distributors in the world, Larson Juhl. I learned so much about the materials and processes used in art preservation. My experience was "farm to table". I spent time in warehouse operations, distribution, and sales. My favorite was the time spent delivering to frame shops all over Colorado. I loved meeting the owners and hearing all about the projects they had going. Now, after five years, I'm able to work side-by-side with masters in the field.
To me, framing is creative problem solving and each new piece challenges me to find an inventive solution. Finding the right combination for a piece is the best part of my job. Nothing beats seeing the customers face light up when they receive their completed framed piece. It's why I do what I do. Well that, and It's just plain fun.
Cheers!
Framers' Workshop Custom Framing FAQs
Contact us to get the best Customized Picture Frames for your walls.