About The Framers' Workshop
Framers' Workshop is a vibrant artisan shop loved for its custom design, personal attention, and quality service. With a colorful blend of artistic instinct and trending design at your fingertips, you'll find exciting possibilities for custom framing and preserving your most cherished art. We are always up for a challenge and welcome your most precious & difficult projects. We have been a part of the community since the early '80s. Contributing our time and materials to numerous school and community projects. We firmly believe in turning around and helping the next person who wants to learn. Framers' Workshop also offers corporate framing. From on-site consultation to full installation we have your walls covered.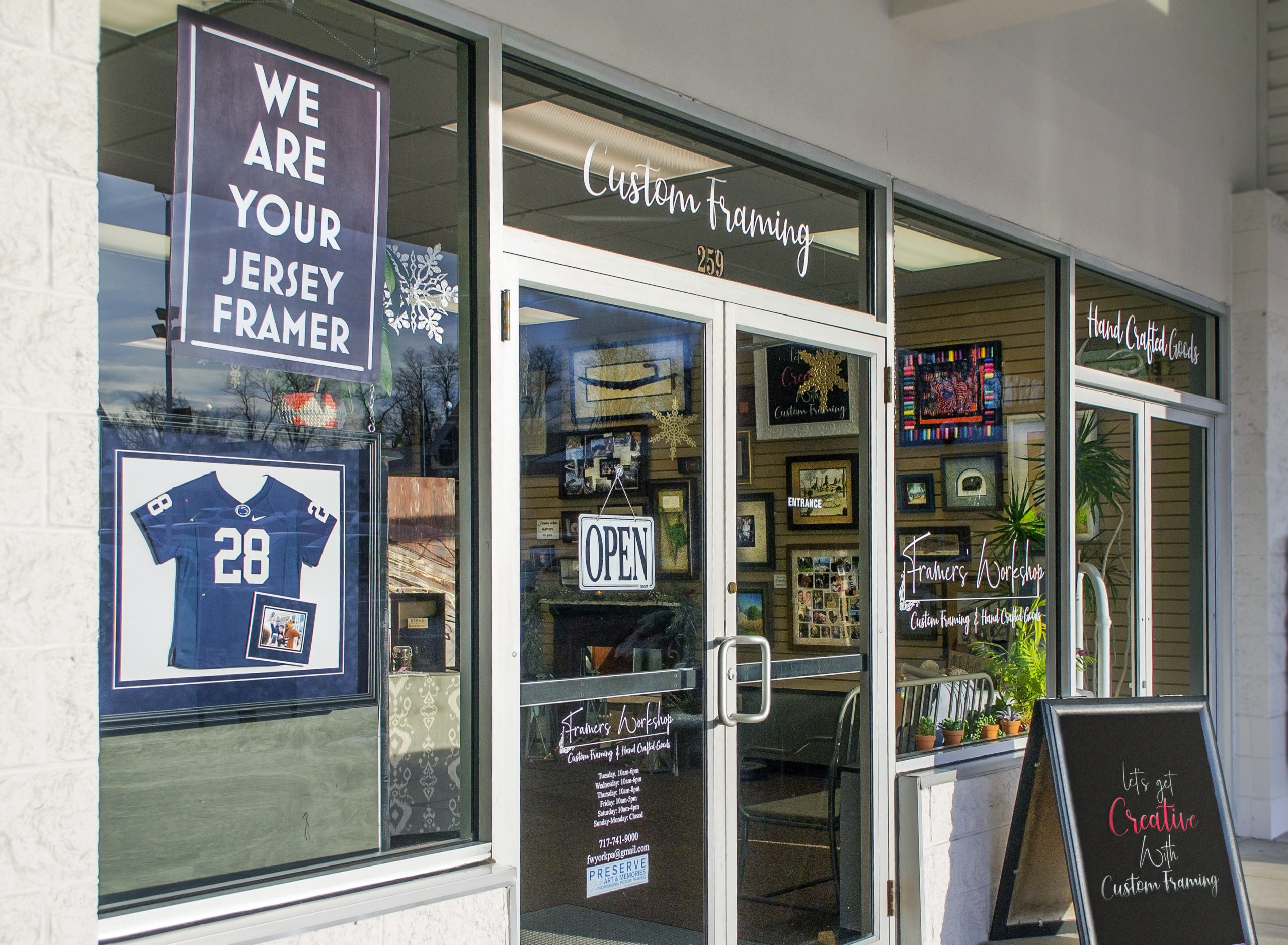 "Curiosity ignites the imagination
and sparks design."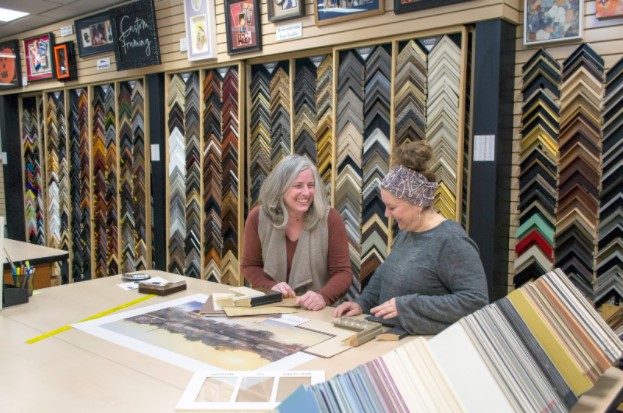 Located in Southern York County, from the moment you walk in our door you'll notice the difference between a big box store and our one of a kind custom frame shop. Framers' Workshop boasts a wide selection of framing options to meet a range of budgets and aesthetics. With one on one customer attention choosing colors, textures, layout, and proportions that will bring out the best in your piece. All done under the artful eye of over 60 years of combined custom framing experience. Custom picture framing is all we do; it's our passion. We can't wait to share that passion with you! Bring us your photos, your paintings, your needlework, your documents, your puzzles. Bring us your "stuff" you want to be put into a shadowbox, we can't wait to show you what we can do for you and your art.
Get in Touch With a Professional